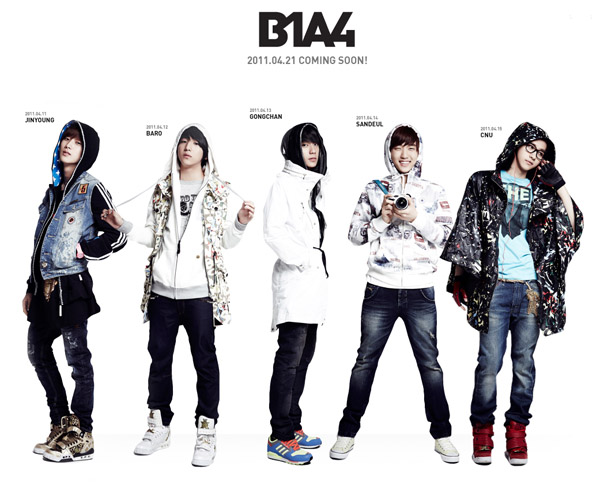 The boys burst into tears at the show since this was their first victory on music show since debut, check out their performance on the show today.
MBC's 'Music Core' is back once again with another fun and exciting show!
Today's show was guided by SHINee's Minho, Kim So Hyun, and Noh Hong Chul, who displayed their fun and dorky personalities just for the viewers.
Aside from the usual performances on tonight's episode, 2PM, Shinhwa, Seo In Young, and the Wonder Boyz made comebacks.
Roy Kim, 4minute, B1A4, and Lee Hyori battled for #1 on the charts, and after much anticipation, B1A4 clinched #1 with "What's Going On?"!
Congratulations to B1A4!