Pro Feature
show your Google+ profile (name, avatar, posts…)
add Google Plus Button
add short description about you
managed the posts will be showed (numbers item, show/hide posts)
multiple module positions in once page
remove copyright
Free Feature
one module position in once page
no options for managing show/hide posts
once post will be show
Setup
required Google API Key & Google Plus ID
You can  get the Google API Key here
The first , turn on the Google Plus service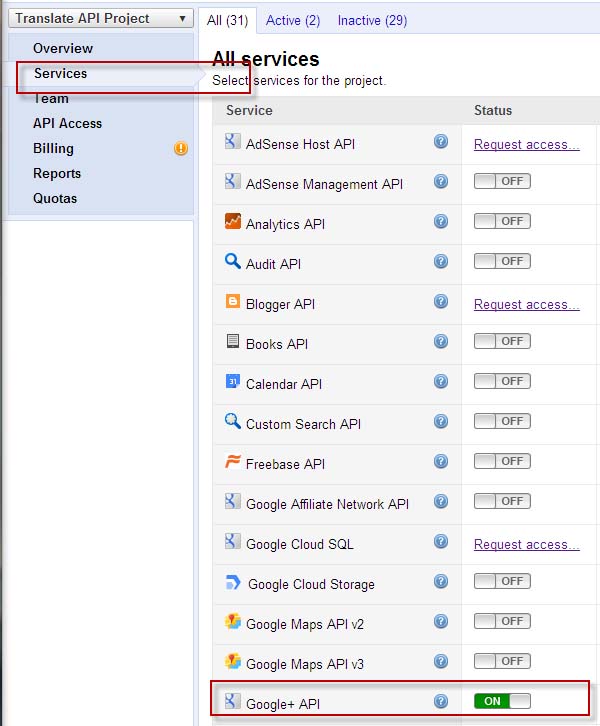 Now get the Google API Key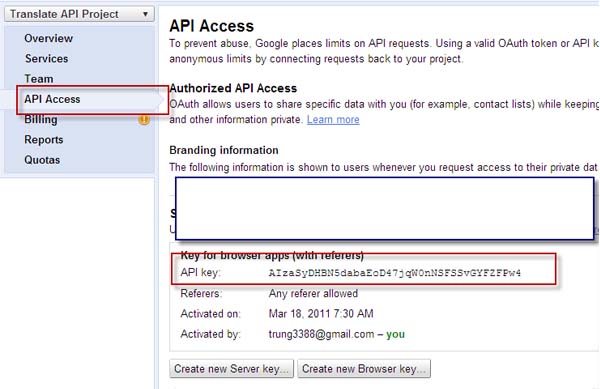 Next, we will get the Google Plus user ID .
Login to Google+
Click on the "Profile " tab and you look at the URL in address bar.
And here is the Google+ ID : 
Fill all your information in module config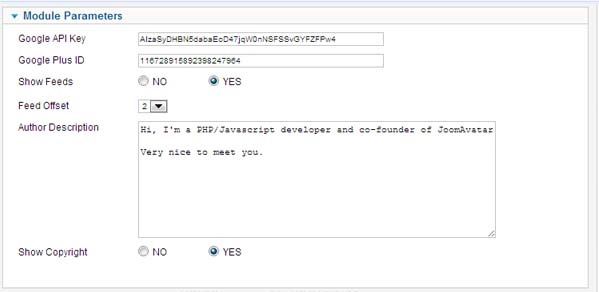 Complete !
Please post your questions in our forum.
Thank !